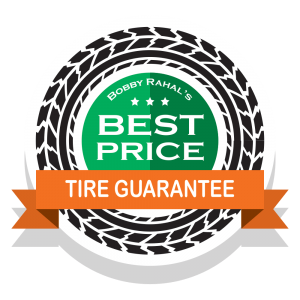 BEST PRICE TIRE GUARANTEE
Standard On All Tires Purchased at Your Bobby Rahal Dealership
BOBBY RAHAL BEST PRICE 7-DAY GUARANTEE
Have the peace-of-mind in knowing you not only got the best price on your tires, but you're covered from costly and unexpected tire replacement.
After purchasing tires at Bobby Rahal, if you find a better price within 7 days (including mounting, balancing, taxes, fees), we will refund you 110% of the price difference.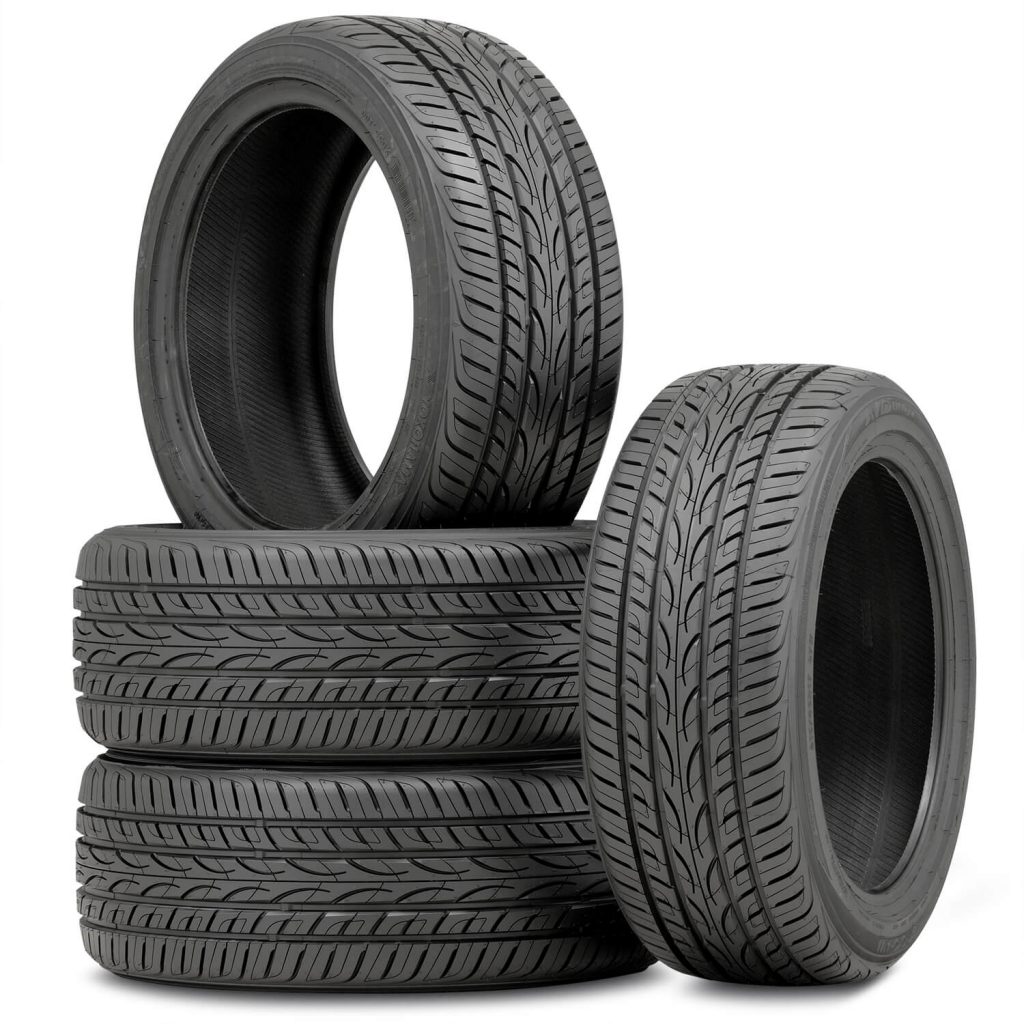 Tires are a commodity and prices fluctuate with the rubber and oil markets. We monitor this closely and adjust our prices daily to be competitive with all other tire sources. Also, tire manufacturers periodically offer rebates. On top of receiving the best prices available on tires, we monitor rebates as they're released and we pass these rebate forms on to our customers to maximize your savings. We want you to have peace-of-mind and save the time and aggravation of going from place to place to shop. The bottom line is we want you to get the absolute best price possible.
If you do find a better price, please submit your claim below with your first and last name, a daytime phone number, along with a scan or screen capture of the offer. Once you submit the information to us, we will verify the better price and we'll send a refund for 110% of the difference to you by mail!  To be eligible, the competitive offer must:
Match the exact same brand, model, size, speed rating, load rating and Road Hazard of the installed tire(s)
Be within 50 mile radius of Bobby Rahal dealership
Upload screen capture or scan of competitive offer within 7-days of tire installation*
*To qualify, the offer must be within a 50 mile radius of Bobby Rahal and emailed (scan or screen capture) to tires@bobbyrahal.com within 7 days of the tire installation date. Submitted offer must include place of business, better price offered (including mounting, balancing, taxes and other fees) and complete tire details (brand, model, size, speed rating, load rating). The tire offer must match the exact same brand, model, size, speed rating and load rating of the installed tire(s). If there is an additional cost to ship the tires, the shipping cost must be added to the price of the tire before price comparison can be made. Note: speed rating and load rating make a large difference in pricing. We follow PA law, which states load rating must be what manufacturer requires (found on door jamb).
Bobby Rahal Tire Center Recommendations
We recommend three tire options specific to your vehicle make and model.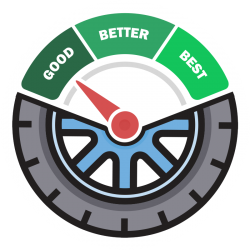 This option provides a safe and affordable combination of traction and tread wear without the cost and features associated with a touring or performance tire.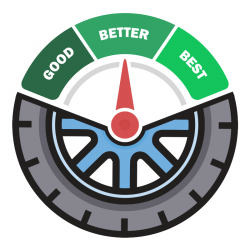 This option is chosen by many of our clients and provides an excellent all-around value combining performance, ride comfort, and tread wear.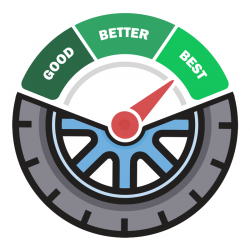 This is the preferred option  by drivers who place a premium on performance and ride comfort and are usually the preferred recommendation of the manufacturer.
BOBBY RAHAL BEST PRICE GUARANTEE
*See above for our Best Price Guarantee qualifications