We Sell All Major Tire Brands

lET US HELP YOU FIND YOUR NEXT SET OF TIRES

Bobby Rahal Tire Center Recommendations
We recommend three tire options specific to your vehicle make and model.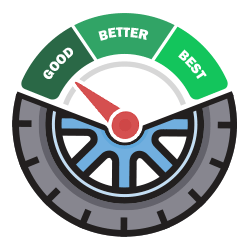 This option provides a safe and affordable combination of traction and tread wear without the cost and features associated with a touring or performance tire.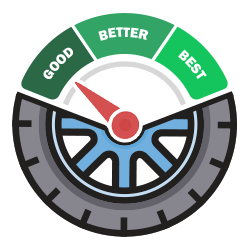 This option is chosen by many of our clients and provides an excellent all-around value combining performance, ride comfort, and tread wear.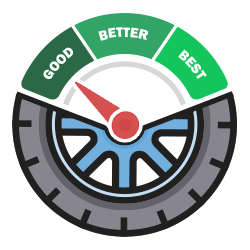 This is the preference of drivers who place a premium on performance and ride comfort and is usually the recommended tire choice of the manufacturer.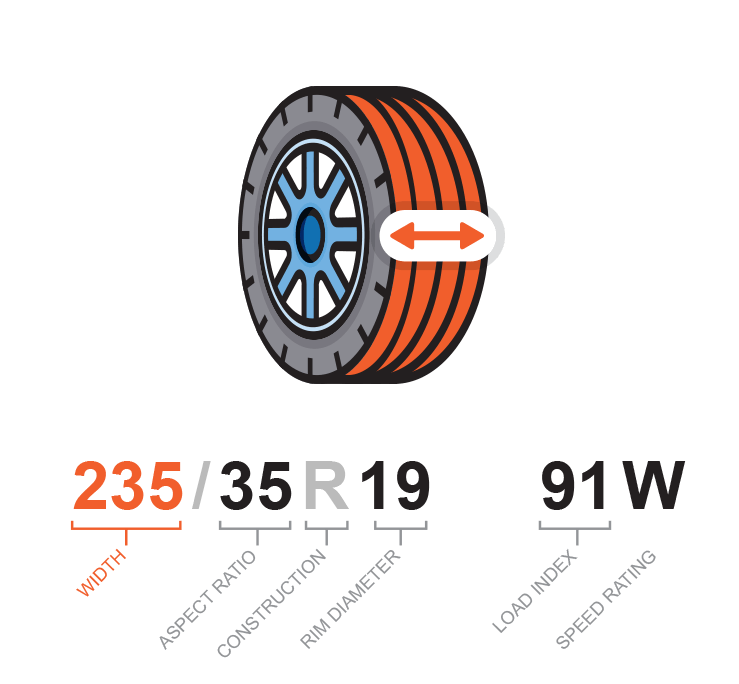 This number specifies, in millimeters, the overall width of the tire section. Be sure not to confuse the section width with tread width because the former is used as the basis for calculating the aspect ratio (section height).
This number is the section height of a tire as a percentage of the section width. For example, 225/40 is a 40% aspect ratio of the 225mm section width. 225 x 0.4 = 90mm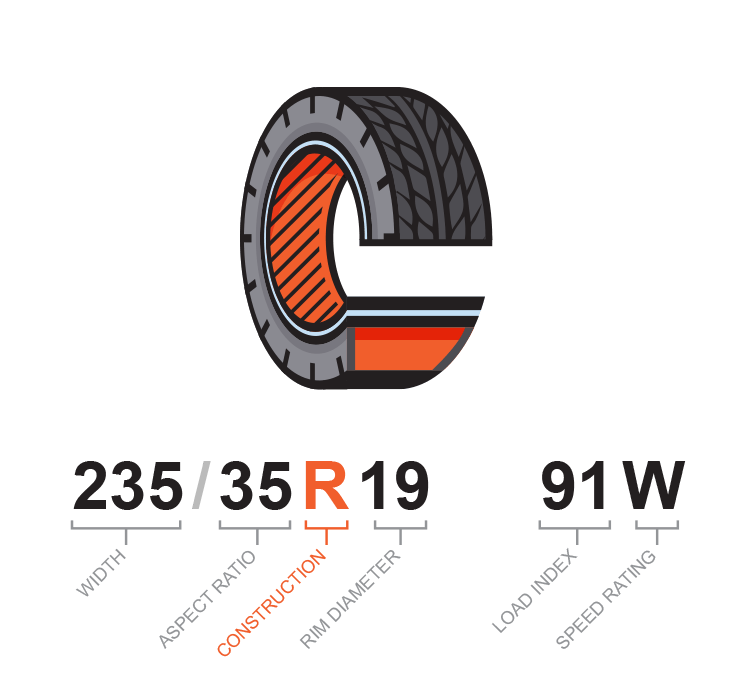 An optional letter indicating construction of the fabric carcass of the tire:
B: Bias Belt
D: Diagonal
R: Radial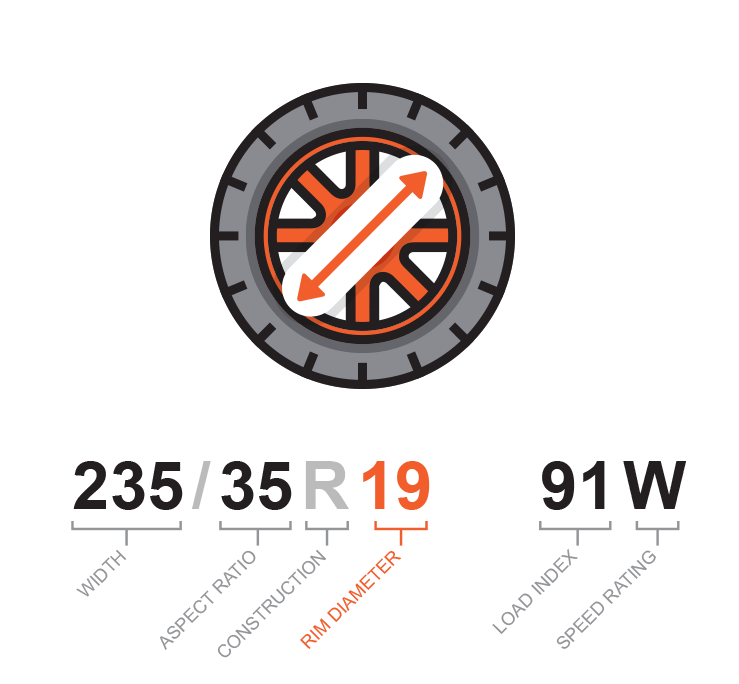 Measured in inches as the wheel rim diameter for which the tire is designed. The distance can be approximated by measuring the diameter of the interior bead of the tire. Be sure not to confuse rim diameter with rim width.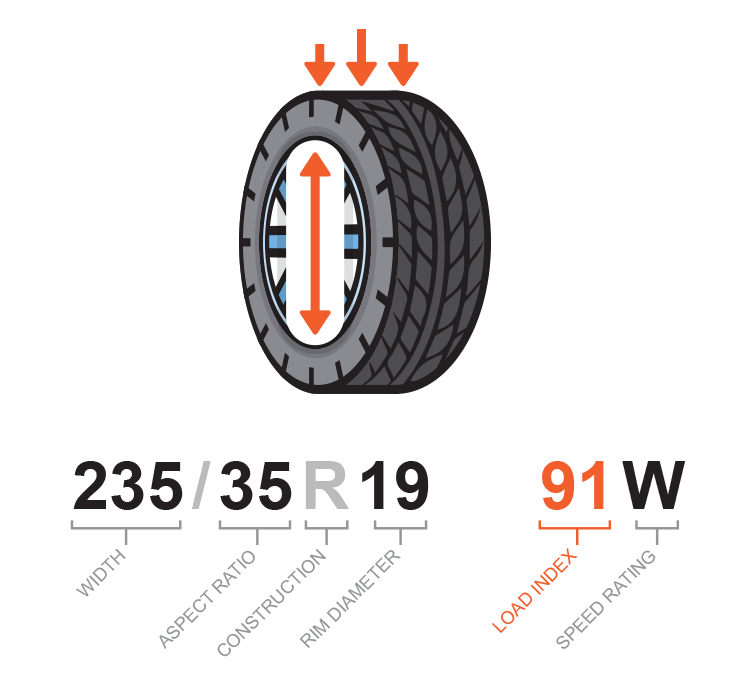 Load index relates to a tires load carrying capacity and how much weight it can support. It is necessary to refer to a load index chart.
Load indexes range from 0 to 279 with the majority of passenger vehicles falling into the 75 to 114 range. The original equipment (OE) load range should be retained when replacing tires.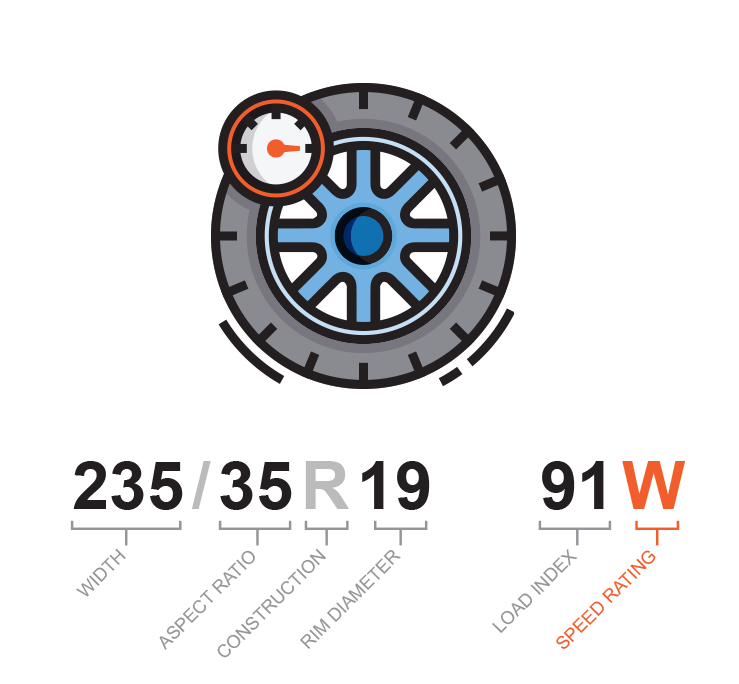 The speed rating is a lettering system that indicates the maximum speed at which a tire is certified to carry a load. A tire receives a speed rating by meeting a minimum government standard for reaching and sustaining a specific speed.
It relates to the tire only and not the vehicle. It is recommended to replace tires with the same original equipment (OE) speed rating or higher. Replacing tires with a lower than OE speed rating can change vehicle handling and affect steering response, braking and cornering.
Paying attention to your tires is critical to your safety. Do not cut corners by trying to extend the lifespan of your worn out or damaged tires. A worn or damaged tire compromises your safety, your passengers safety  and the safety of others sharing the road with you.
Even if your tire tread is not down to the legal limit of 2/32 inch which is common in most states, tire performance can be significantly degraded, especially in wet and snowy conditions.
Note: New tread depths start at 10/32 or 11/32 of an inch.
BOBBY RAHAL TIRE TREAD RECOMMENDATIONS

HOW TREAD DEPTH AFFECTS YOUR STOPPING DISTANCE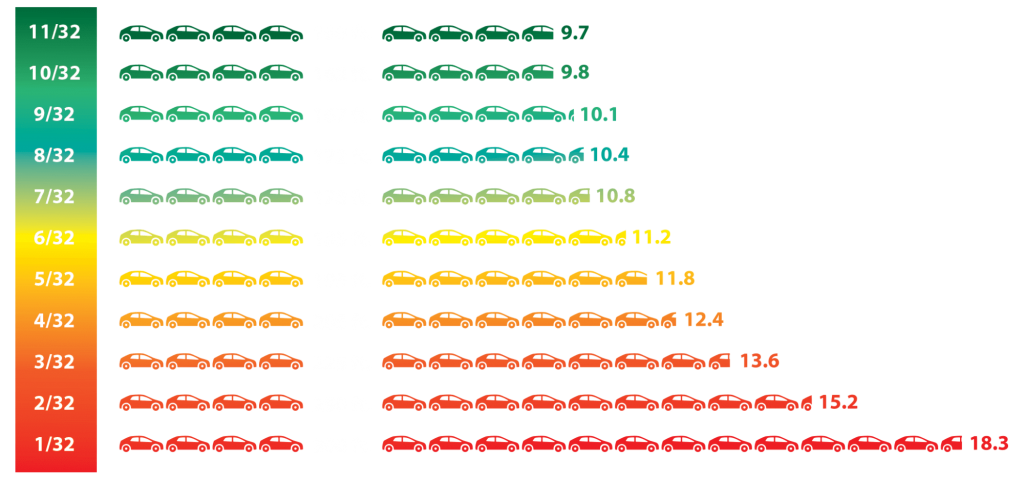 The only way to properly repair a tire is to dismount it from the rim so it can be inspected on the inside and repaired accordingly. If the tire is punctured in the Safe for Repair area (A), there's a good chance it can be repaired using a one-piece combo tire repair patch. If a puncture occurs in the Not Safe for repair area (B), the tire must be replaced. All tire repairs performed at a Bobby Rahal service department are approved by the U.S. Tire Manufacturer's Association. In addition to peace-of-mind, a proper tire repair will maintain the tire manufacturer's warranty.